Guest contributor/interviewee for TV feature about sex education in schools for the digital age, discussing the laws around sexting, cyber abuse and revenge porn. Credit: London 360; Media Trust; 19:30 27/06/2016.
Featured from 3'58":
Guest contributor for discussion:
* Episode 182: Research & teaching with young people (16'50" onwards) Listen here.
* Episode 184: The Law Online:Nightmare digital legal case studies (2'25" onwards) Listen here.
Credit: Standard Issue Podcast; London; 12/11/18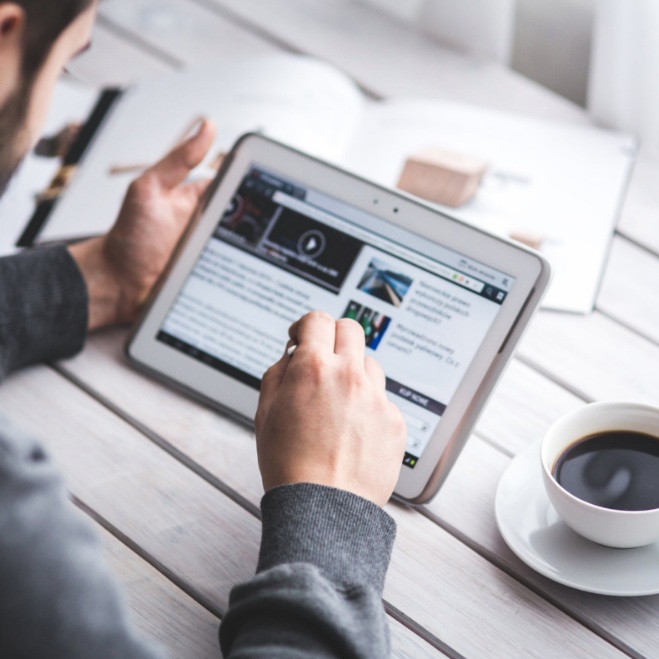 SafeToNet Foundation podcast
Safeguarding podcast: Interviewee/guest contributor discussing child safeguarding online, social and cultural norms impacting UK media law, and other issues.
Credit: SafeToNet Foundation (March 2019)
Guest contributor/interviewee from abroad at the International Conference for Education 2017 in Honolulu, Hawaii. Discussing PubhD London & PhD research on young people and social media misuse. Credit: Guy Kiddey, PodhD; 10/01/2017
Interviewed for an article on online safety, arguing for why social media law should be a compulsory part of the school curriculum. Credit: Eagle Radio Ltd; 05/01/2017:
Guest contributor for a piece about sexting, young people and the law for Premier Youthwork magazine. Credit: Holly Powell-Jones/Premier Youthwork; 01/05/2015 - republished July 2015.
"Surrey PCC Kevin Hurley and Eagle Radio join forces to offer online media law and safety training in Surrey schools"
CapeTalk 567AM: Live radio interview
Interviewed live via Skype in South African for talk show on CapeTalk 567AM, discussing teenagers, social media, online grooming, fake news and the digital 'generation gap'.
Credit: CapeTalk Radio
Tech Pathways London: Interview
Interviewed for profile feature by TechPathways London, which aims to promote digital skills education to boost London's digital and creative industries.
Credit: TechPathways London (April 2019)
Invited interviewee discussing the digital footprint, Online Media Law, and praise for the launch of youth digital 5rights campaign. Credit: Channel 5 News; ITN; 18:30 28/7/2015
'Slaying the trolls'- Social Media Use & Abuse
Invited to present research findings at the Open University in Wales and discuss Online Media Law schools project. Credit: OU Wales; Cardiff; 5/11/18.
Digital Sociology Podcast
Guest contributor/interviewee discussing academic research and work in schools. Credit: Produced by Dr. Christopher Till, Senior lecturer in Sociology at Leeds Beckett University; 18/08/2017. (From 1'24")
Guest contributor/interviewee for discussion on social media law and ethics and academic research at City, University of London involving 184 young participants.
Credit: Media Law Podcast (March 2019)
Innovate My School: Interview
"It's a (cyber)crime: Teaching the laws of Internet usage" Interviewed for an online feature on why every school ought to be teaching pupils about law and the Internet. Credit: Nicola Ponsford; Innovate My School 30/06/2017:
This podcast explores the 'youth' dimension of the digital identity debate. Credit: Consult Hyperion/Tomorrow's Transactions; 10/10/2015.